On November 8th photo cinema club Kozjak had the honor to host Hulki Muradi, renowned and famous photographer from Turkey. Despite his commitment to jury about the international exhibition of art photography Moment 2013, Hulki Muradi gave some of his time to convey his knowledge and give advice to participants about successful art photography.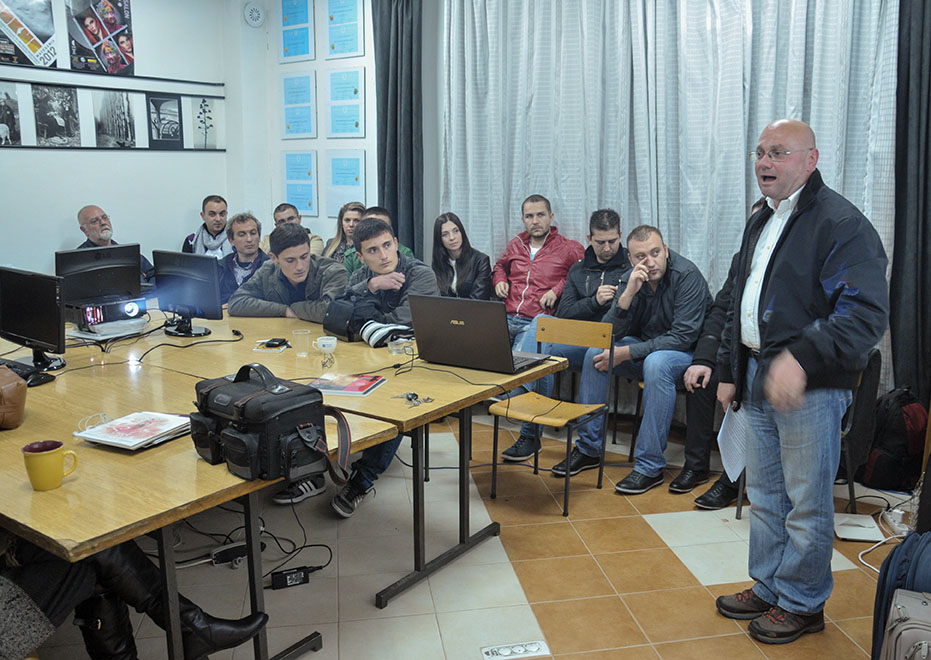 Three presentations were related to customs in Turkey, making traditional Turkish instruments – cymbals, description of traditional Turkish bath and the third presentation was associated with children who are used to work. Attendance at the presentations was on high level, which is an indication that art photography in Kumanovo and in pcc Kozjak is appreciated and it is a part of everyday life in Kumanovo audience.
Cooperation of pcc Kozjak and prominent photographers from Turkey continues. It was pleasure to attend the lecture that Mr. Hulk Muradi held in the club premises and to all interested fans of this kind of art.